Dentsu Creative Director Kazunori Kawagoshi Named "Creator of the Year″ for 2019
April 1, 2020
Dentsu Inc. (Headquarters: Minato-ku, Tokyo; President & CEO: Hiroshi Igarashi; Capital: 10,000 million yen) announced today that Dentsu Creative Director Kazunori Kawagoshi has been named Creator of the Year by the Japan Advertising Agencies Association (President: Junji Narita; herein after: JAAA.)
The purpose of this annual award, which was established in 1989, is to publicly recognize the most outstanding work produced by a creative professional from any of the Association's member companies. This was the 31st time that the Creator of the Year award has been presented, and the 29th time that a Dentsu creator has won the award. In addition, Yusuke Kanda of Hakuhodo Incorporated was also awarded Creator of the Year.
Kawagoshi, who exhibits the bold and precise design power unique to an art director, has won numerous advertising awards, including for the hit movie "Your Name." at The Terrestrial Broadcasting Project 2019. These works, as well as having realizing ideas that others had never accomplished before, positioned Kawagoshi as the favorite for this year's Creator of the Year.
Miwako Hosokawa, Creative Director/Copywriter, CDC, Dentsu Inc. and Teru Tsujinaka, Copywriter/CM Planner, Creative Division, Dentsu Kyushu Inc., were two of eight Creator of the Year Medalists selected by the JAAA this year.
Profile of Kazunori Kawagoshi
Creative Director/Art Director in Creative Planning Division 3, Dentsu Inc.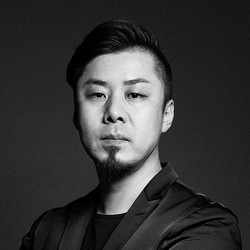 It is a great honor to have been chosen for this prestigious award. It's my belief that this is a true testament to remarkable clients, our talented production team, and my respected colleagues - contemporaries, juniors and seniors alike. I am very blessed to have the support of all those around me. I will do my best to do a better job going forward so as not to humiliate successive winners of this venerated award.
Main Creative Works
- The Hokkoku Shimbun/ "The High School Sumo Tournament in Kanazawa" Branding Project
- TV Asahi Corporation・TOHO CO.,LTD./ "Your Name." The Terrestrial Broadcasting Project 2019
- Mandom Corporation/ GATSBY COP, THE KAWAII TWEAK HAZARD
- KOIKE-YA Inc./ KOIKEYA PRIDE POTATO
- Yahoo Japan Corporation/ HISTORY OF THE INTERNET
- THE KOBE SHIMBUN/ "SINCE 1995" PROJECT


The Hokkoku Shimbun (Newspaper)
"The High School Sumo Tournament in Kanazawa" Branding Project
#####
Contact

Corporate Communications Division
E-mail: global.communications@dentsu.co.jp