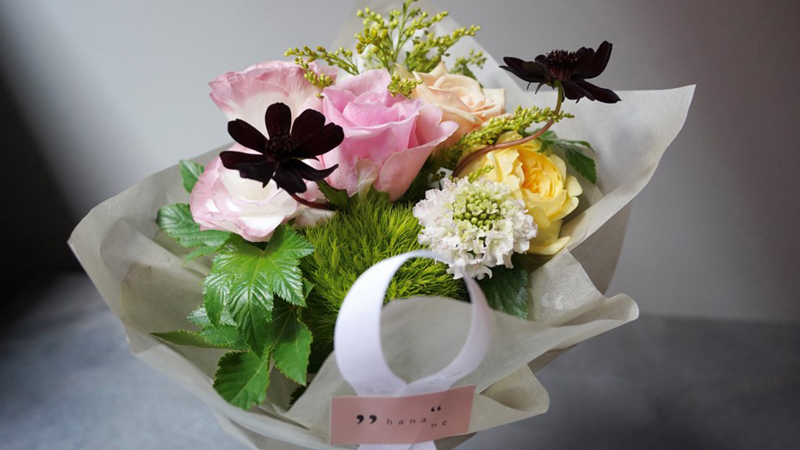 To cheer those working remotely for long stretches
With the goal of raising employee awareness regarding the SDGs, Dentsu has introduced composting activities that its employees can conduct in their own homes as part of their community endeavors.
Dentsu, encouraged by the same spirit of waste reduction, supports the activities of Hanane Co., Ltd., which sells sub-standard (out-of-specs) fresh flowers that would typically be discarded. We will give those of our employees who participate in the Company's composting activities miniature bouquets of these flowers.
Related Links