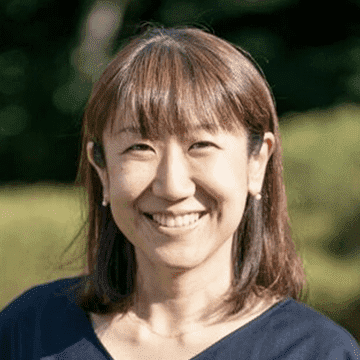 With the spread of digital technologies and especially smartphones as part of our daily lives, companies are changing the way they do business. From providing products that consumers buy and own, companies increasingly are providing services for which consumers must pay to continue using.
In the case of cars, the need to purchase and own a car has shifted to car sharing, especially in urban areas. Meanwhile, a growing number of people are enjoying music through online services rather than purchasing CDs. In many areas of everyday life, the need to own is changing to a wish only to use.
Amid these changes, business and marketing strategies will increasingly need to provide ideal consumer experiences to create new services that clients want to use on an ongoing basis.
But to realize ideal consumer experiences, it will be necessary to capture accurate data on consumer behaviors if we are to understand how appropriately to approach them. In other words, it is critical that we create infrastructure that can collect behavioral data and provide each consumer with appropriate experiences. This is what we call digital transformation (DX).
In many companies, DX has already advanced from the trial stage, in corporate planning and IT departments, to execution by business divisions responsible for driving business. Such entities are now creating markets through business transformation (BX) targeting business growth.
Digital technologies are being used to create new services and consumer contact points, providing products and services while interacting directly with consumers. And it is through DX that we are on the verge of acquiring new customers, and enhancing value experiences for each.
Dentsu defines DX related to consumer perspectives as marketing DX—the transformation of marketing infrastructure—which supports the creation of infrastructure that, in the broadest sense, brings innovation to marketing.
Particularly important for marketing DX are:
Development of new services using digital technologies and data, which are the backbone of BX
Development of marketing infrastructure supporting business growth
Leveraging the deep insight and creative capacity accumulated thus far by Dentsu, we will promote DX in all aspects of business by:
Transforming corporate data, systems, operations, and human resources
Visualizing ideal customer experiences that highlight the services and experiences we can create to influence consumers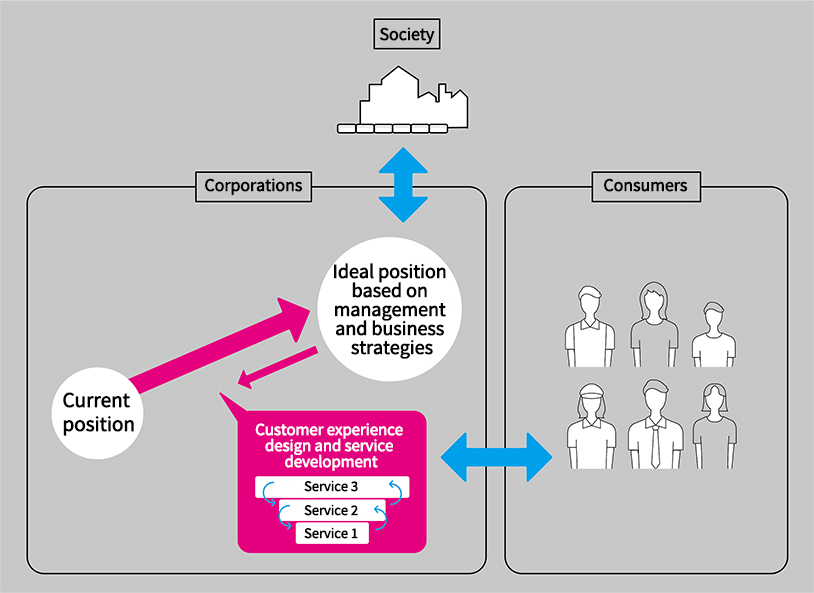 In 2020, we released a solution called Dentsu Digital Transformation Diagnostics (DX Diagnostics) that is already being used by numerous companies. The service provides diagnostics and feedback on:
DX strategy
Customer experience reformation
System transformation
Data and human resource reformation
Organizational and operational transformation
The point is to evaluate and transform each activity to produce ideal client experiences.
Diagnostics have shown that many companies struggling with the promotion of DX are not using data and personalization effectively. They have not sufficiently visualized consumer experience designs that influence them.
The result has been that, even when services have been developed, they have not been used. DX is a way by which management strategies and services can be improved, not a goal.
Another area in which Dentsu specializes is the effective operation and management of service and marketing infrastructure built using DX.
To provide ideal client experiences, we define key performance indicators and maximize client numbers and life-time value for each client through the integrated management of client experiences that include advertising.
One major strength of the Dentsu Group is our ability to leverage data collected from digital platforms and consumer contact for use in advertising.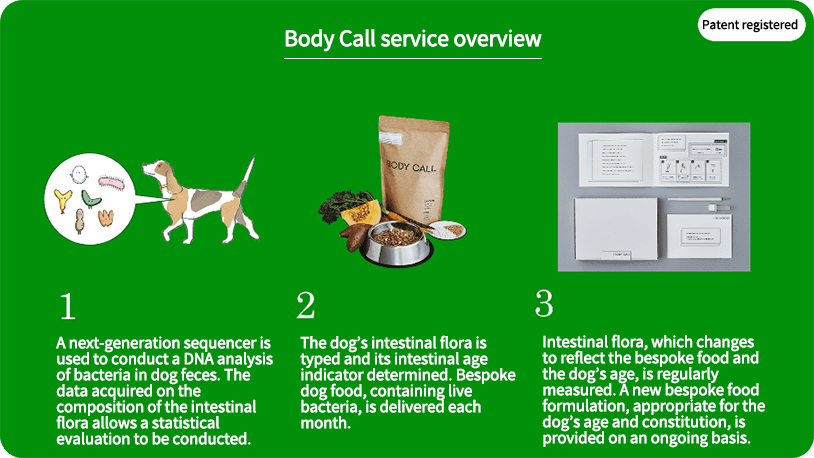 Even when services can effectively manage client experiences, the efficacy of the measures often gradually weakens over the years. To prevent this, it is necessary to continue managing and improving services, while also resolving issues through upgrades.
We are able to drive business innovation since we manage consumer experiences, including ongoing advertising, and pay attention to issues as they arise.
As a partner focused on corporate BX and growth, Dentsu, together with its Group companies, plans to continue developing services and solutions.
Dentsu Digital Transformation Diagnostics link:
https://www.dentsu.co.jp/news/release/2020/0902-010124.html
Author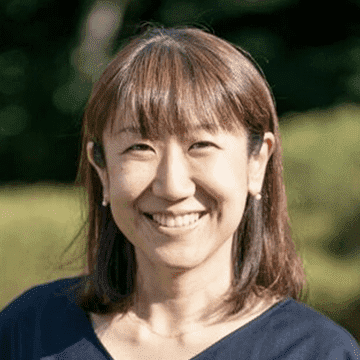 Gosuke Kato
Executive DX Director
Business Transformation Division
In addition to launching the Dentsu Groupwide DX Room, Gosuke Kato has engaged in: the planning and development of new services for client experience designs and sales process innovations; the creation of marketing infrastructure; consulting; development and management of corporate digital transformation promotion that includes involvement in solutions production; and the promotion of alliances with IT solution companies.