Dentsu Wins 30 Lions at the Cannes Lions International Festival of Creativity 2018
June 27, 2018
Dentsu Group companies, Dentsu Inc. (Tokyo), Dentsu Jayme Syfu (Makati City), Isobar (Sao Paulo, NY), BWM Dentsu (Sydney, Melbourne), mcgarrybowen (Shanghai, NY) and NBS (Sao Paulo) were awarded a total of 30 Lions (two Grand Prix, three Gold, ten Silver, fifteen Bronze) at the 65th Cannes Lions International Festival of Creativity (June 18-22), held in Cannes, France. This year saw a total number of 32,372 entries received from approximately 90 countries.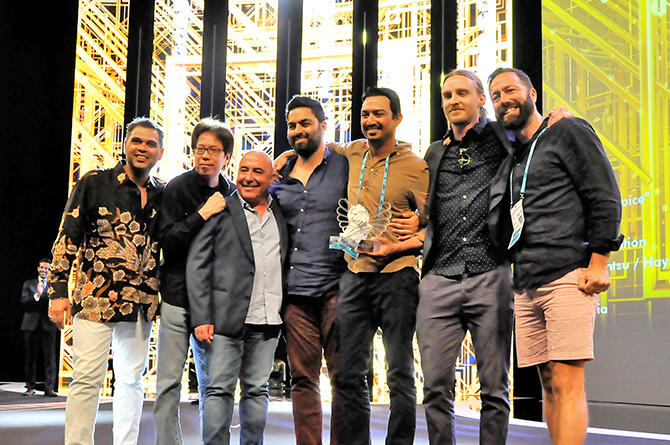 Recipients of the Grand Prix for Good at the Awards Ceremony

The Dentsu Group Grand Prix Winners were BWM Dentsu Sydney's "Project Revoice" for ALS Association and Isobar New York's "Aeronaut" for William Patrick Corgan.

Dentsu Group Award Tally: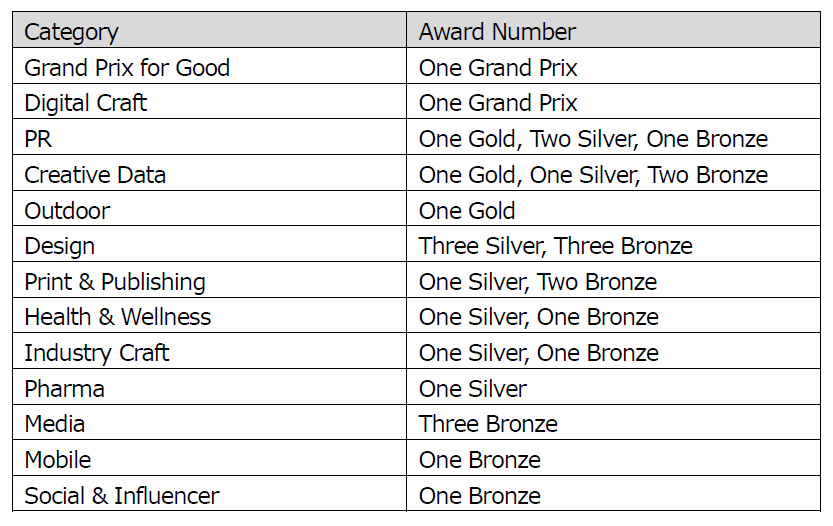 In addition, Dentsu Group companies were credited as having a Media Placement role in a further thirty-two awards (five Gold, nine Silver and eighteen Bronze). Moreover, Team Dentsu and Dentsu Jayme Syfu were also declared winners of the two-day "Change for Good" Hackathon held live for the first time at this year's Cannes Lions to further the six Global Citizens Campaigns, comprising No Poverty, Food & Hunger, Health, Education, Gender Equality, and Clean Water & Sanitation.

#####