For some time, Dentsu has been launching initiatives aimed at monetizing intellectual property (IP) to leverage the creativity and ideas it has accumulated through advertising. While a look at the advertising industry may suggest that ad agencies and intellectual property bear little relationship, but actually engaging in these efforts demonstrates the substantial possibilities for Dentsu x Intellectual Property.
Mihoko Hotta, concurrently assigned to the Creative Design Center (CDC) and the Intellectual Property Section of the Legal Department, is responsible for Dentsu's creative and cutting-edge technologies. She talks about the Company's IP monetization efforts and objectives from a creative and an IP perspective.
Product Design School 2017 Takes Off
In 2017, I created a workshop-the Product Design School 2017-for creators working at Dentsu.
It was announced only internally, to the creative departments, and 29 employees were selected from among the applicants, who included art directors, planners, and copywriters. It was the first time most of the participants had designed a product.
The creations that resulted were displayed in the first-floor entrance lobby of the Company's Head Office. Let's discuss a few here.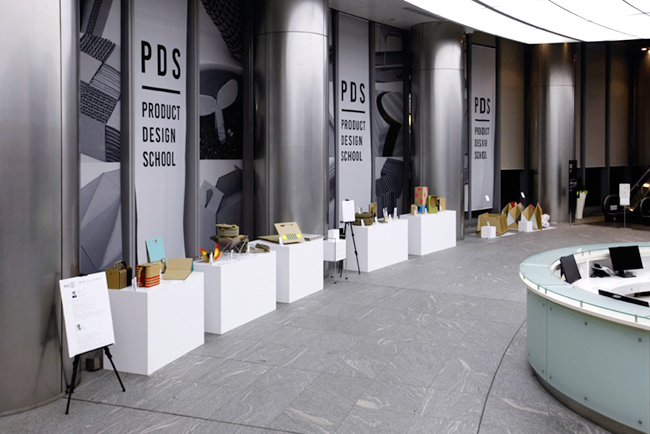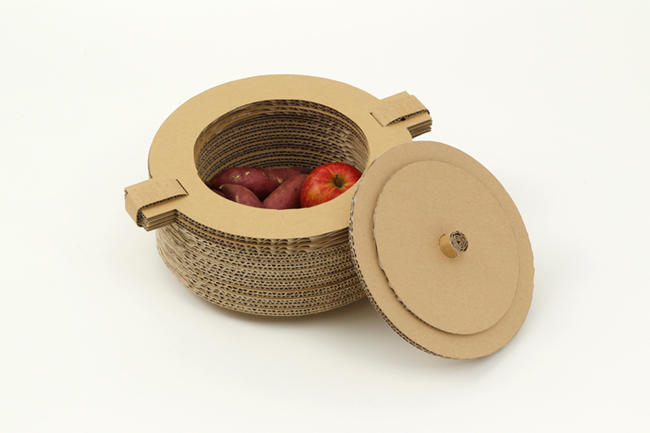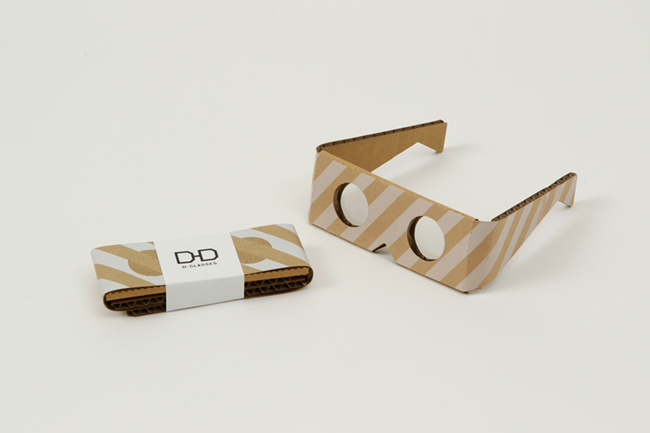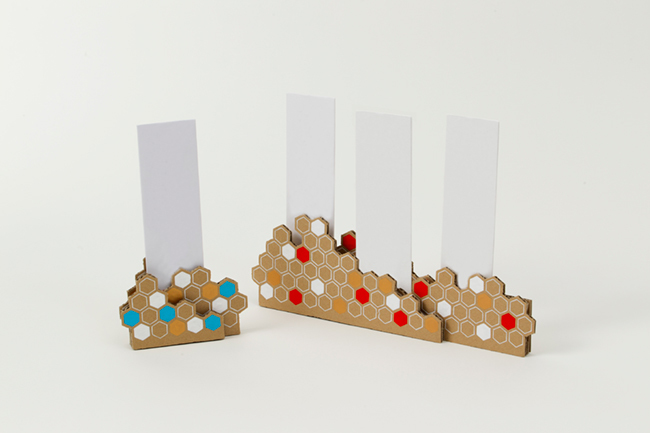 By way of self-introduction, before joining Dentsu I worked as a product designer at a manufacturing company. That experience led me to wonder, "If advertising domain creators extended their skills to the product domain, couldn't we create products from a novel approach?"
Recently, Dentsu has been expanding its efforts in areas other than advertising. I thus decided to create the design school because I believe the product domain has significant potential for the Company in terms of leveraging business.
The workshop program allows participants to experience the entire spectrum of Company business processes, from planning to promotion. Rather than relying simply on design-related knowledge, participants are required to have an understanding of general manufacturing and to calculate manufacturing and other costs.
By incorporating into the process the acquisition of IP rights for each item created, we also focus on IP monetization. After all, if you design products for a manufacturer, the IP aspect of product design is a daily consideration.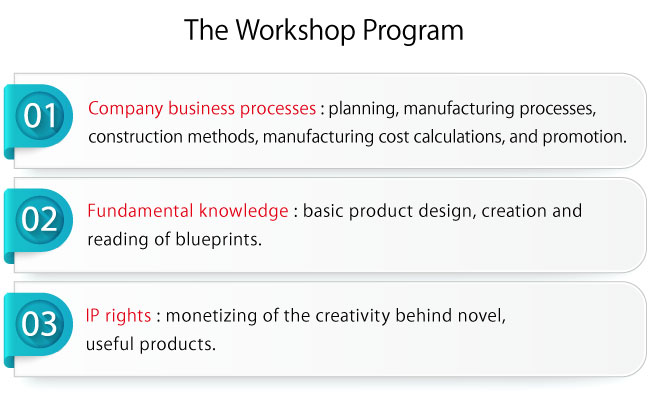 To date, the workshop has focused on creating designs, drawing blueprints, and making things by hand. The processes are repeated until participants are able to transition smoothly from design to blueprint to end product.
Participants have noted that, although creating blueprints may be difficult, the activity lends a degree of realism to the workshop and provides good experience.
These factors have made the program popular as an opportunity for participants to expand their skills.
The theme of the 2017 program was creating tools made from cardboard. That particular material was chosen because everyone is familiar with cardboard, it is easy to work with, and can be obtained at minimum expense.
Moreover, should a business opportunity develop as a result, the fact that no metal parts were involved would enable the manufacturing company to launch development of the item with only a small initial investment. The ability to easily make a trial product was an added benefit.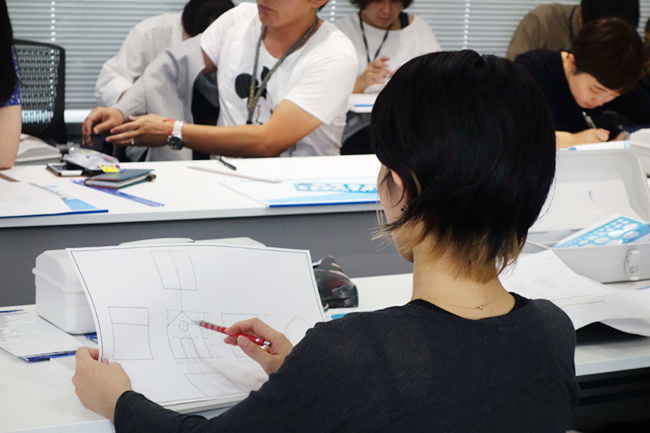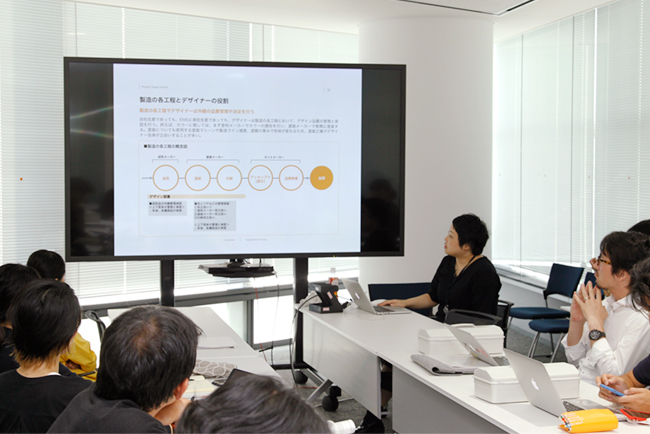 One aim of the workshop was to ensure that participants understand IP rights. The participants' novel ideas and designs resulted in 29 designs being produced, with applications lodged for two patents and 12 design rights.
Whereas in previous years, Dentsu had submitted IP applications for only a few designs, this workshop proved to be an engine for IP-related activities.
This year, we will hold Product Design School 2018 which, I hope, will serve to place our activities firmly in the limelight.
Monetization of Dentsu IP
The monetization of IP essentially entails a rights-holding licensor, who allows a licensee to obtain an intellectual property license. The licensee pays royalty for the license, which permits use the intellectual property.
Generally, design royalties constitute 3-5% of manufacturing costs. Intellectual property monetization involves three main steps.
1. IP creation
First, an IP is created. Dentsu's current policy is to aggressively establish IP in those areas in which the Company is most successful: ad tech (the analytics and digital tools used in advertising), data, and digital.
In other areas, we create IP after carefully having selected and investigated items in product areas and their related business.
2. Patent office application for IP rights
One cannot get an IP license for everything. In addition to having to be checked by independent legal professionals, the potential IP is assessed for novelty, originality, business potential, and its contribution to business and society. Only then can a patent application be lodged.
3. Negotiations with potential IP licensees
Companies that have applied for the right to use an IP negotiate its use with the licensor, after which a licensing agreement is drawn up.
The agreement, based on a royalty framework, comprises a licensing or a transfer agreement for the IP rights.
My Dentsu colleagues sometimes ask me if there are really companies that want to use Dentsu intellectual property. The answer is a definite yes.
Originally, it was the manufacturing industry that engaged in business activities involving licensing and transfer agreements with other companies.
At present, with the advance of open innovation, there is a greater focus on, and increase in activities involving, the provision of one company's intellectual property to other companies.
Benefits of Adopting IP
Companies that incorporate IP developed by other organizations reduce their technology and design outlays, shorten product launching schedules, and reduce third-party infringement risks.
Companies that have technology and manufacturing capabilities, but lack ideas, design talent, and in-house design facilities, find that acquiring a license to adopt designs created by another company reduces their initial investment costs.
This is also an effective strategy for companies that, now mainly engaged in B2B transactions, want to shift to product planning and design focused on the B2C model.
How the Licensor Benefits
IP licensors benefit from the new revenue streams that result from the addition to company coffers of licensing and transfer revenue.
In the past, Dentsu has not been involved in the area of IP rights. However, the Company's strengths in creative and idea capabilities are replete with IP possibilities.
Dentsu creators who participated in the Product Design School 2017 are not experts in designing products. However, I feel that their ability to exceed expectations in such a short time demonstrates their tremendous potential in the product domain.
Efforts linked to the use of design rights and other IP touch on an area of business in which Dentsu has not engaged before. This represents a small step toward business transformation.
The transfer of excellent ideas and creative elements into IP rights ensures not only the sustainable use of the ideas and elements, but also their monetization.
First IP Monetization Product Launched
The Head Office first-floor lobby display of products from the workshop led to inquiries from a cardboard manufacturer, which decided to commercialize one of the designs.
This is the first time Dentsu has commercialized a product involving the licensing of design rights.
The process of creating the IP, becoming the licensor, developing the product into a business interest, and then licensing out production and sale of the item were all achieved within approximately seven months following the end of the lobby display.
I can only hope that this example of Dentsu's first monetization of an IP will serve to introduce a Company story of development and commercialization that shall evolve for a long time to come.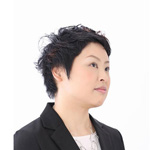 Mihoko Hotta
Business designer
Certified Human Centered Design Professional
Certified Professional Ergonomist
Future Business Tech Team
CDC