Health project is model for revitalizing communities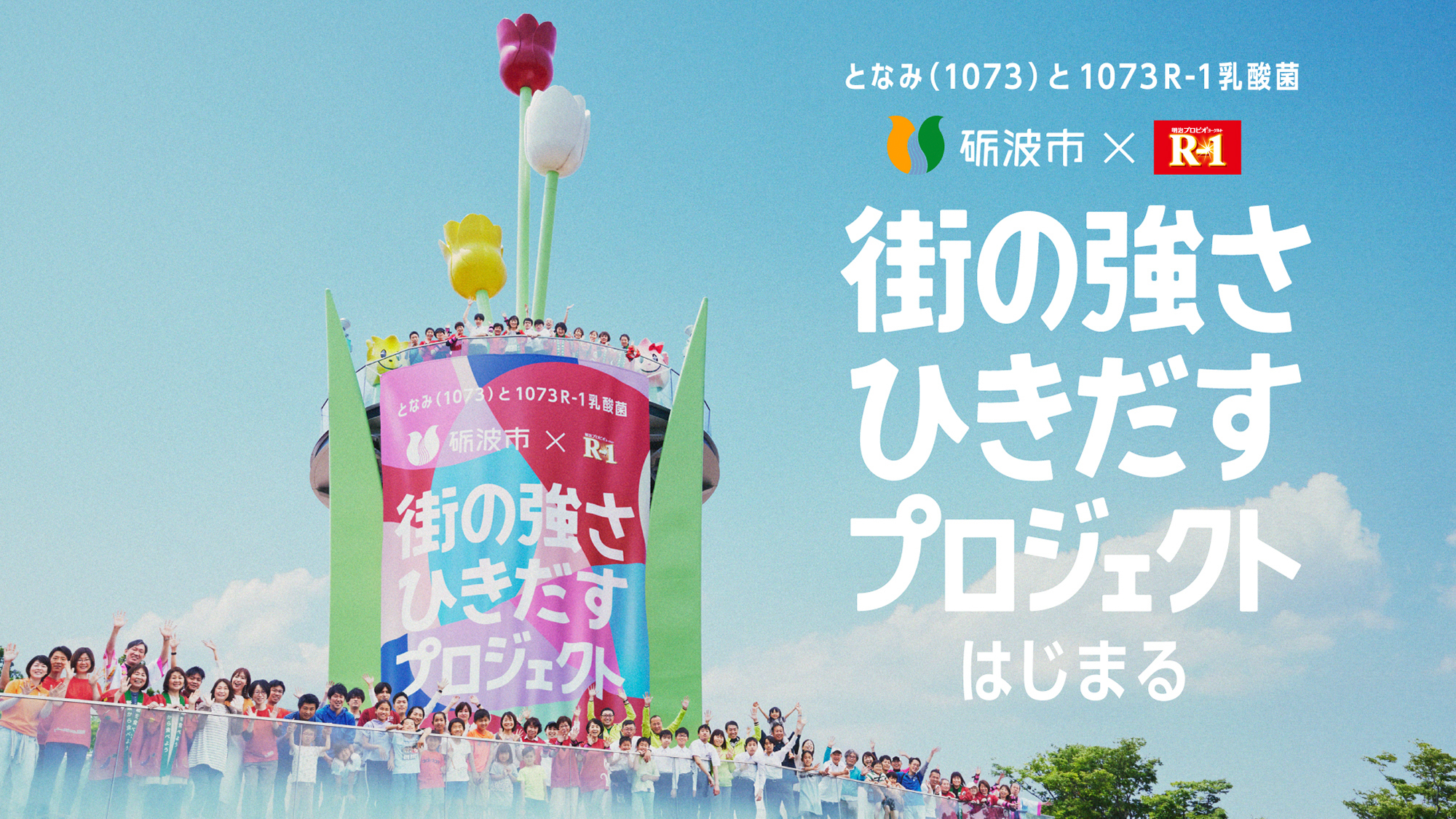 Japan is seeing its birthrate decline and population age, with many of its citizens living into their eighties and nineties. This has caused communities nationwide to face the serious issue of how to remain viable while helping their members remain healthy in old age. It is to be hoped that, in the future, businesses will play a supporting role in the endeavor.
With this in mind, in June 2022 Dentsu and Meiji Co., Ltd., one of Japan's leading dairy product makers, jointly launched a community health project to help the city of Tonami, in Toyama Prefecture. As I explain below, the project offers a model for municipal governments, businesses, and local residents to revitalize their communities.
Municipality, company address health concerns
The project originated with people's concerns about their health and future. Since living to the age of 100 is not uncommon in Japan today, a growing number of people hope to maintain their health into old age. Indeed, the higher life expectancy becomes, the more people are likely to be worried about health issues. Over the past few years in particular, restrictions on activities due to the COVID-19 pandemic have made it more difficult for senior citizens to live a full life free of health-related worries.
While municipal governments must take steps to address matters related to health, businesses should also provide support and make use of their resources. From this standpoint, the city of Tonami and Meiji Co., Ltd., envisioned a project together to help improve the health of local residents.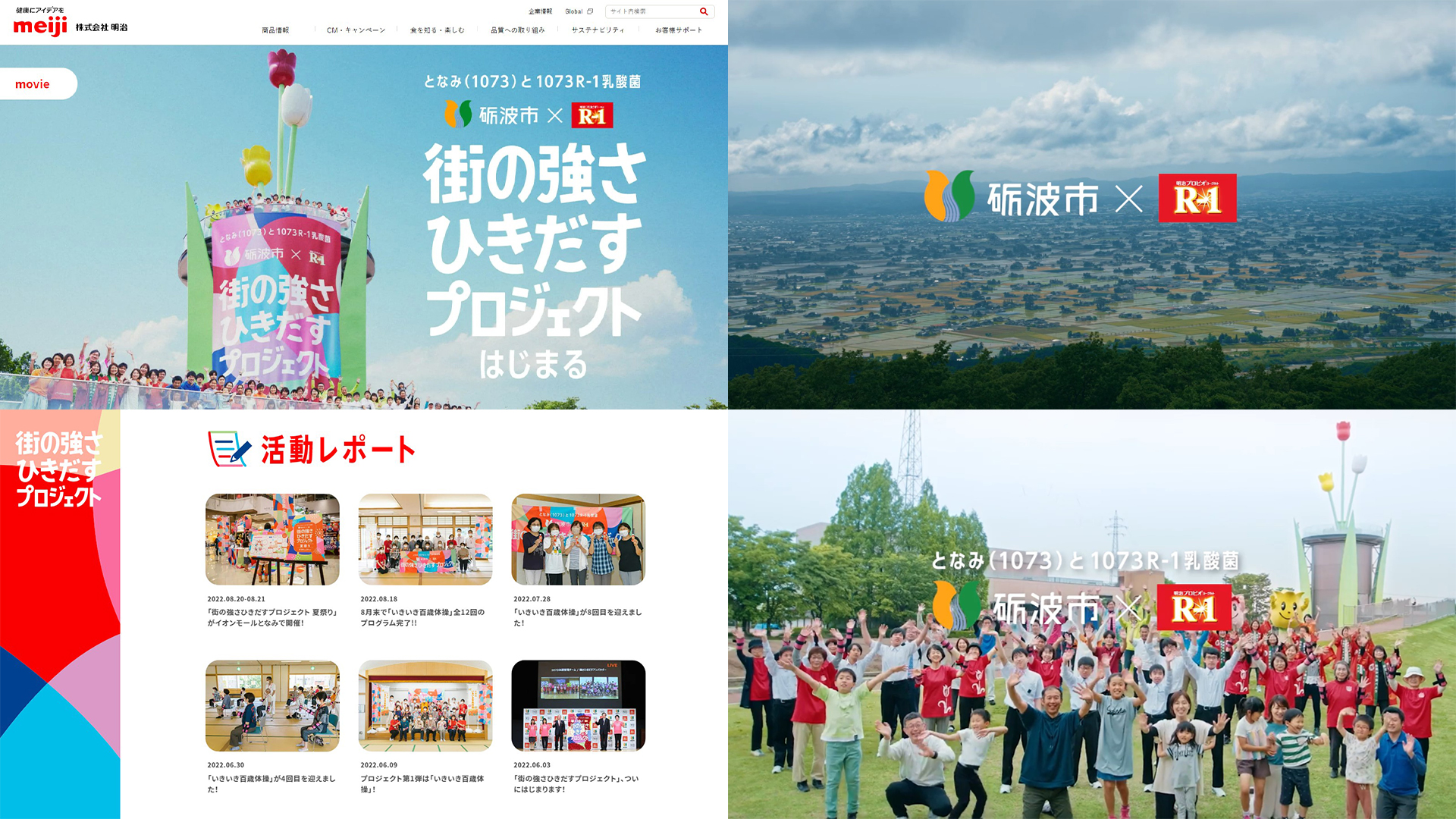 At first, the Tonami city government contacted Meiji about forming a partnership, and Dentsu was requested to devise ways to promote their project. Tonami and Meiji formally initiated a community health project by forming a partnership, agreeing to use in Meiji's brand of R-1 yogurt and yogurt drinks in activities aimed at promoting health management among city residents and, more generally, to help revitalize the community.
The project is designed to support the physical and mental health of all city residents, with a view to making them more active. The city government hopes this will bring more overall vitality to Tonami.
Further, the city will promote good eating habits as part of a healthy lifestyle by having Meiji continue providing support for community health activities with its R-1 brand of yogurt and yogurt drinks.
Revitalizing a city through sound physical and mental health
The goals of the project were to improve the health of city residents in terms of physical activity levels and mental well-being, and so, more broadly, to help them lead fuller lives. By pursuing its goals, the project sought to revitalize the entire community.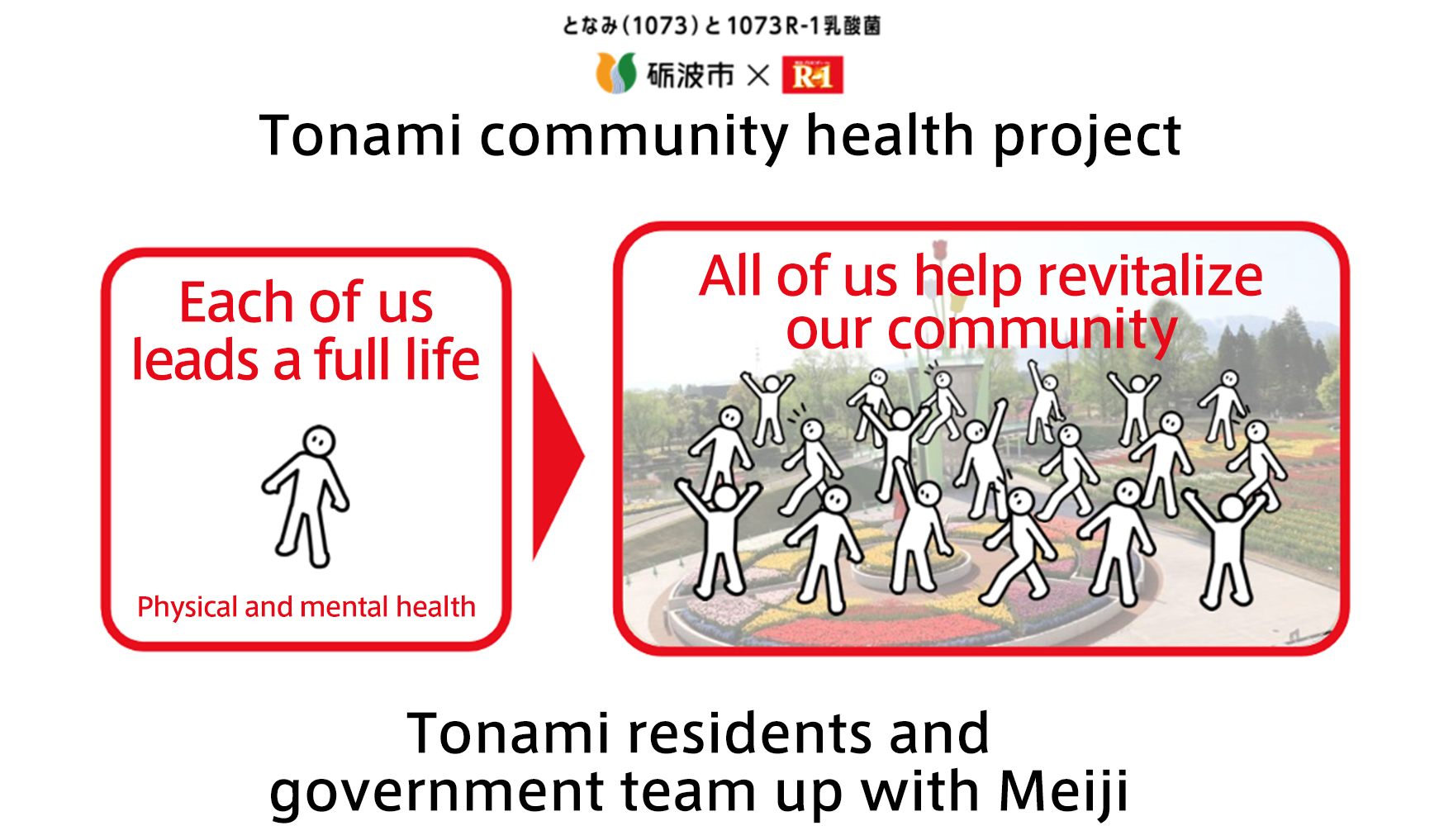 For this kind of project to work, the activities encouraged must be deeply rooted in the community. To ensure this was the case, three important steps were taken when designing the project.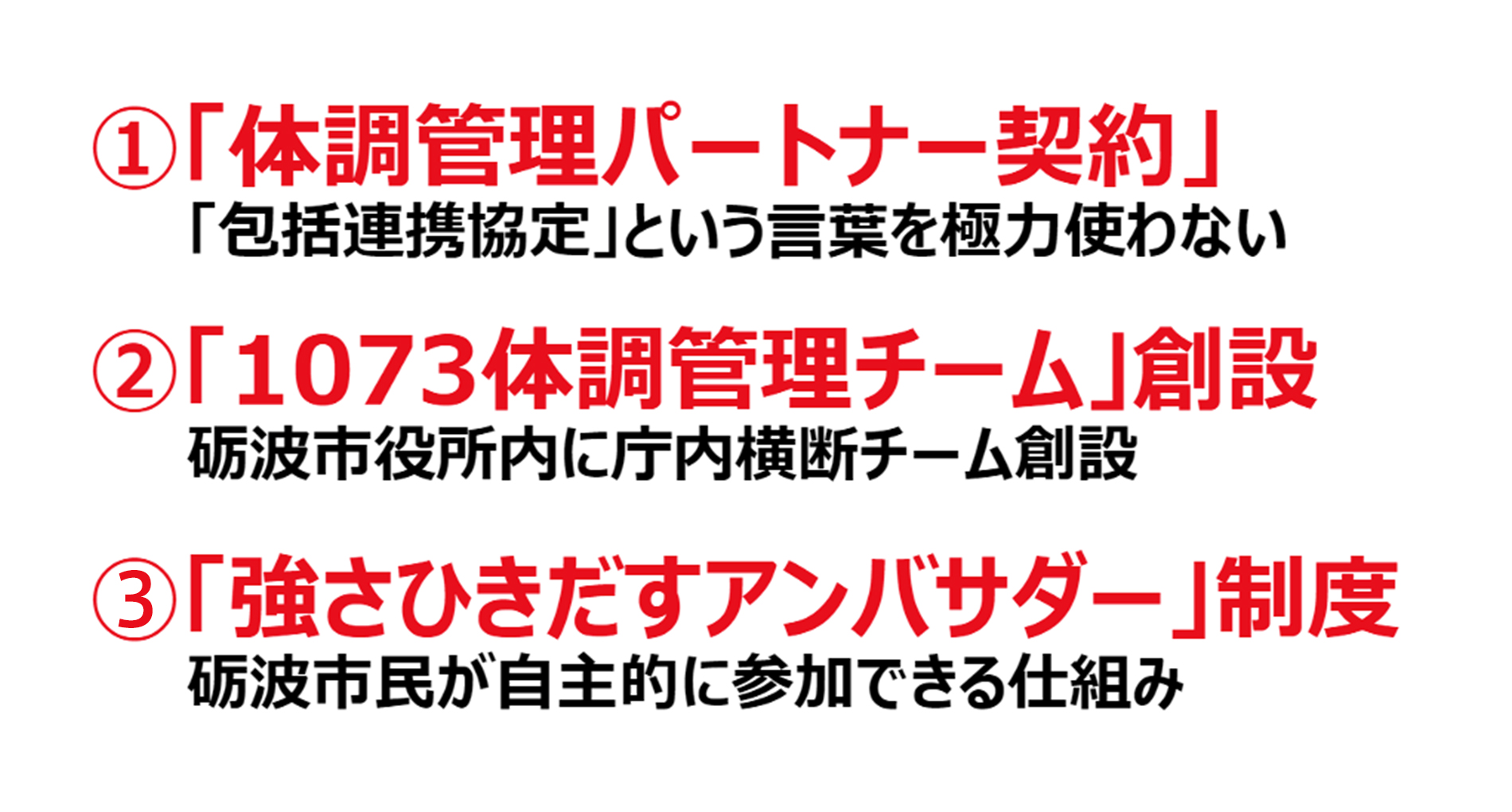 First, we described the city's health management partnership with Meiji in simple terms. Although the project was based on a legal arrangement, we did not want to mention this. Instead, we chose words with which city residents could identify and that conveyed the meaning of the project.
Second, we created a project leadership team comprising people from various local government departments. Having government representatives directly involved demonstrated the city's commitment to the project.
Third, we set up a system to have city residents participate as project ambassadors, take part in health promotion events, and provide information through social media. Through these actions, we aimed to ensure that the city government, Meiji, and local residents would join forces to propel the project forward.
In addition, to monitor the progress of the project's goal of bringing vitality to the city, Professor Takashi Maeno, a leading expert on well-being and head of Keio University's Wellbeing Research Center, was invited to supervise the project. Plans are in place to have him conduct physical and mental health assessments in the future.
Exercise for the elderly, events to raise awareness
When determining what exactly the project would do, we decided on three main objectives for improving community health: increasing physical exercise among the elderly, providing educational programs for children, and teaching young and middle-aged people how to increase their life expectancy.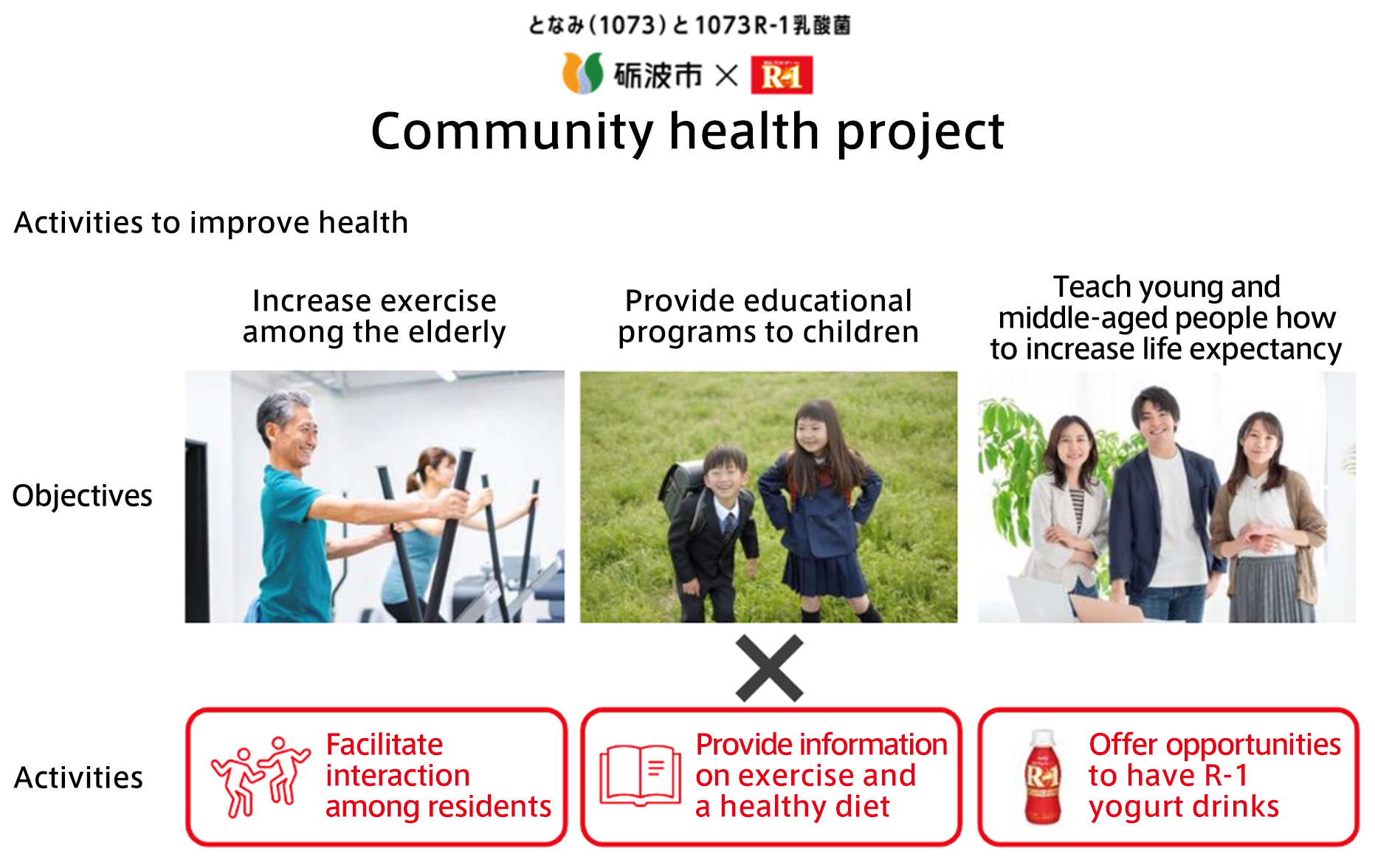 Activities have been carried out to increase physical exercise among the elderly. Between June and August 2022, sessions aimed at helping senior citizens maintain their muscle strength were held 12 times. The sessions invited participants to take on the challenge of becoming an active centenarian. In addition to an exercise class, each session featured seminars on the benefits of yogurt and maintaining good health in old age. While participants socialized after the sessions, they were offered R-1 yogurt.
Some participants commented that the sessions provided a good opportunity to exercise, since the COVID-19 pandemic had decreased their opportunities to do so. Others said that the seminars had made them aware of the importance of maintaining a good posture when watching television at home. After the final seminars were held in August, some participants continued to follow the exercise program on their own.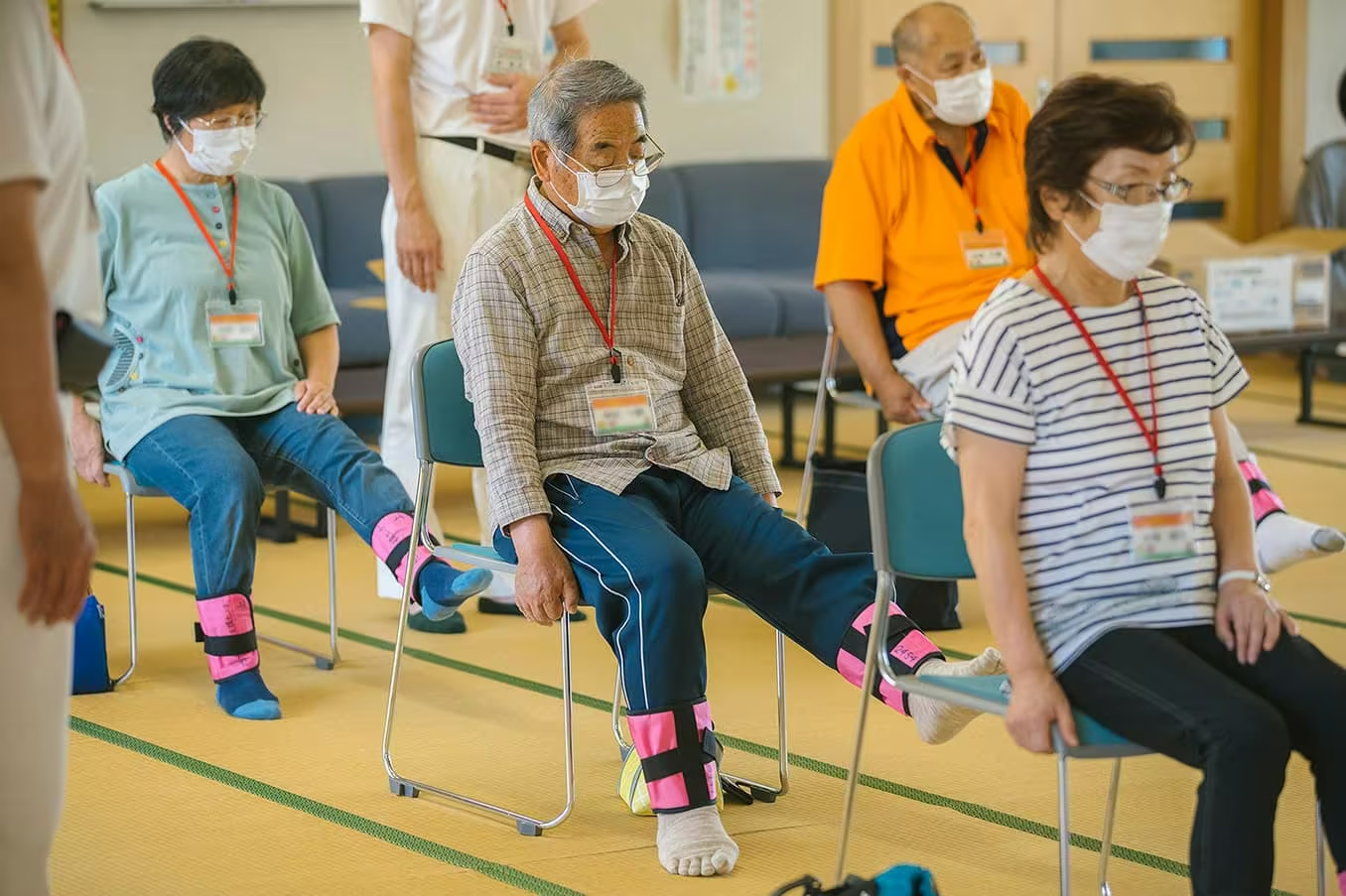 Seminars also were held to teach young people how to increase their life expectancy by eating more vegetables.
In addition, a community health project summer festival was held in August at a large shopping mall in the city to raise awareness about the project. The event invited visitors to participate in a series of hands-on activities, which had participants exercise and check their basic fitness level.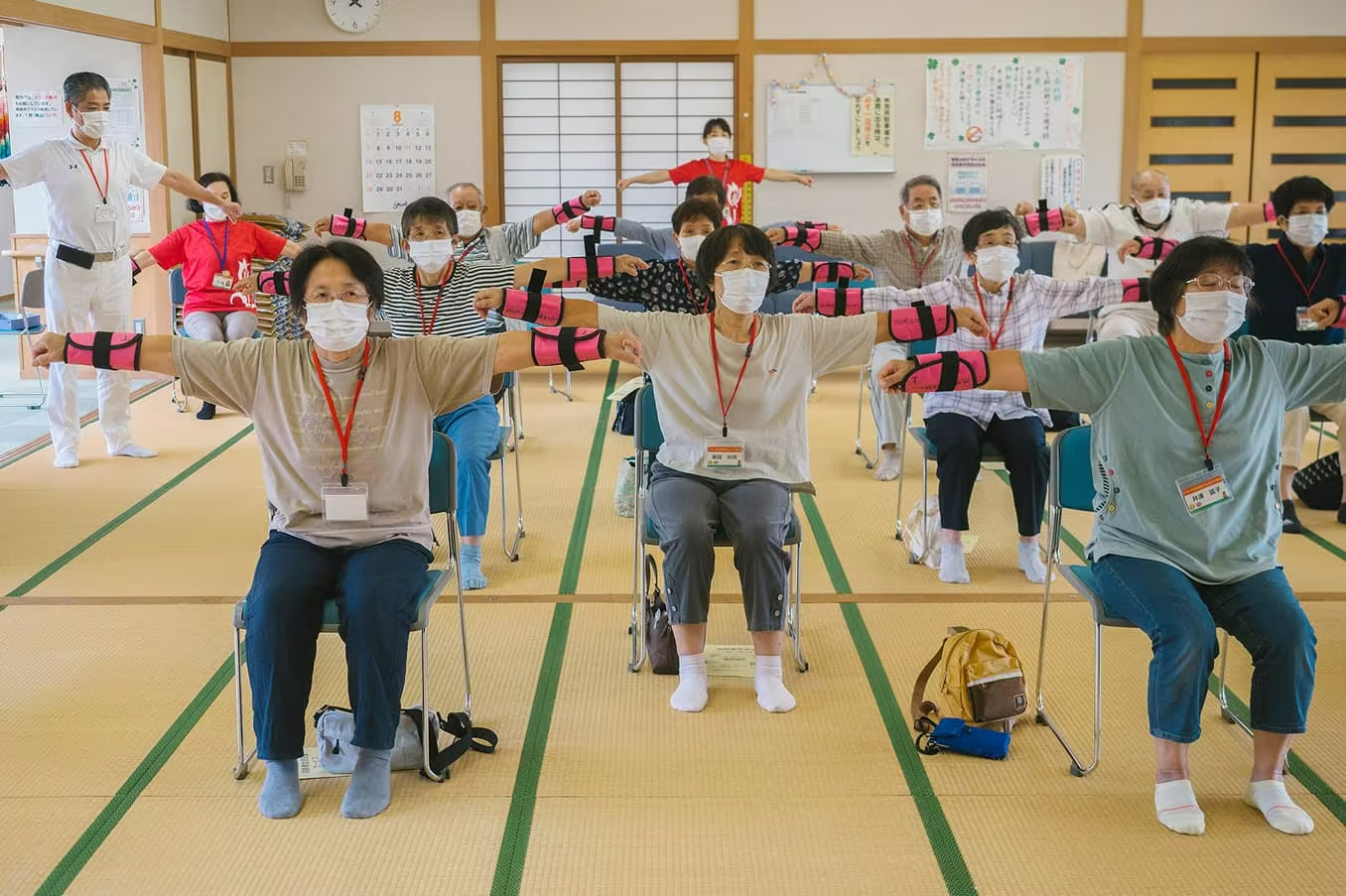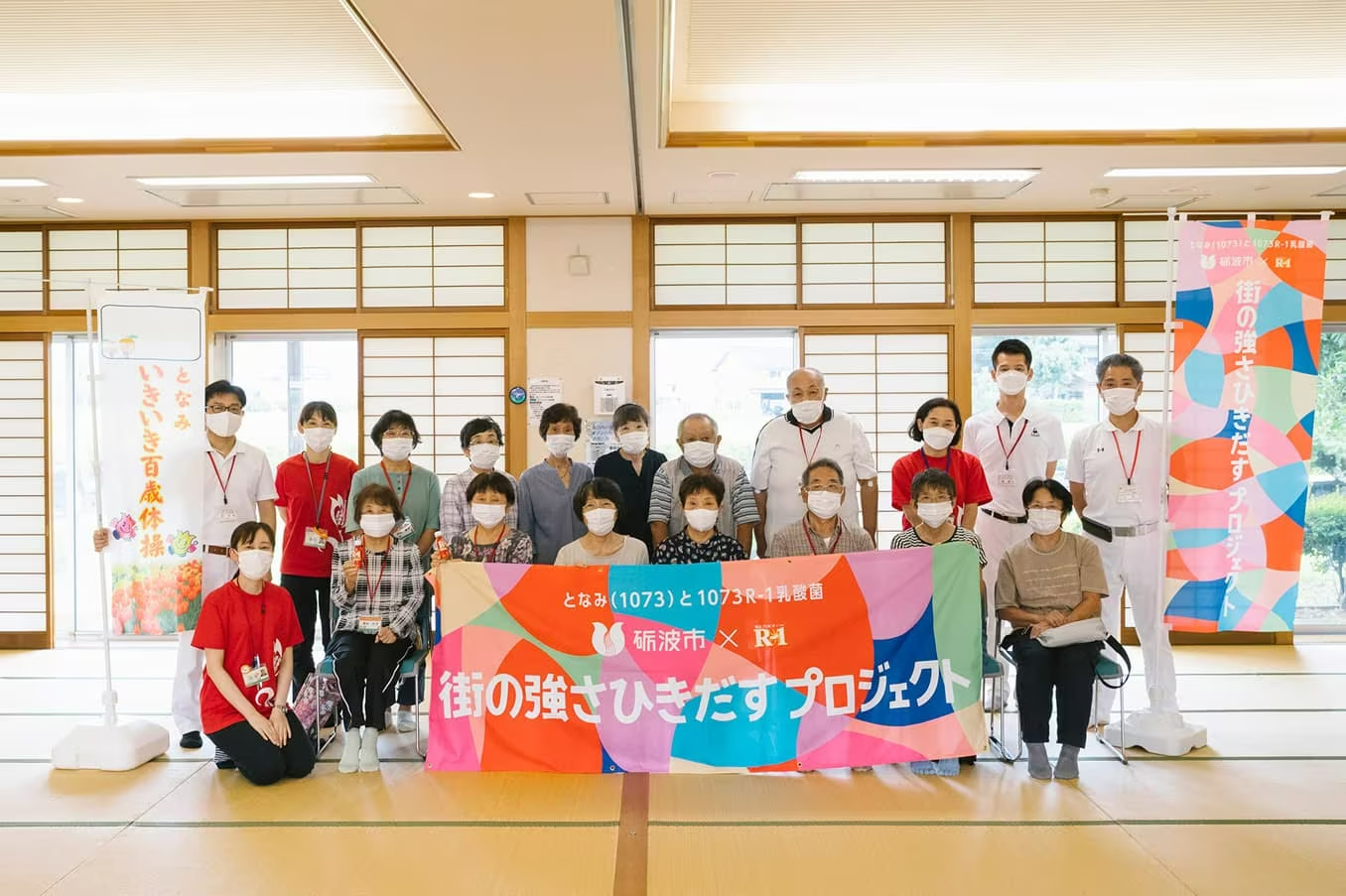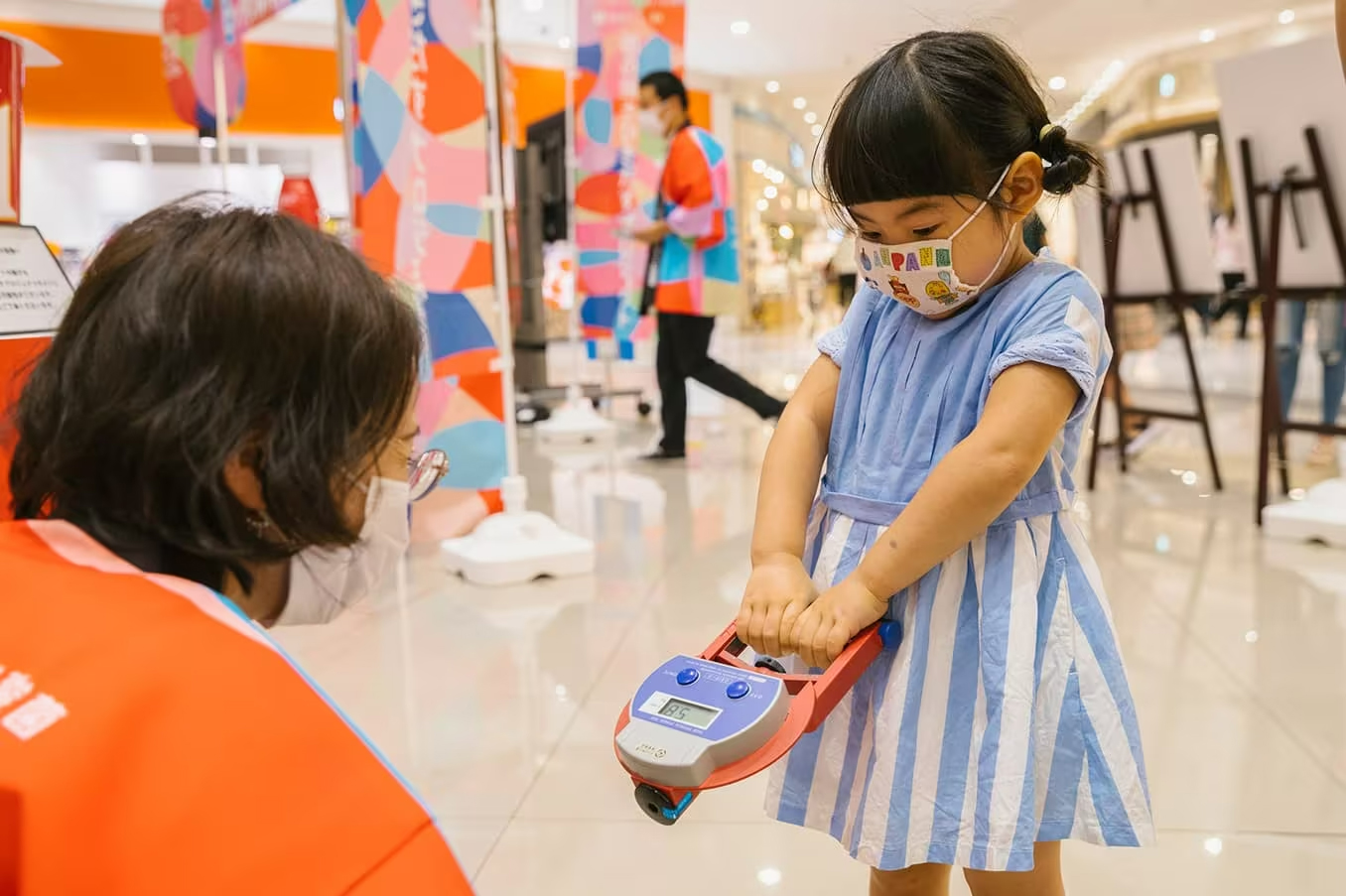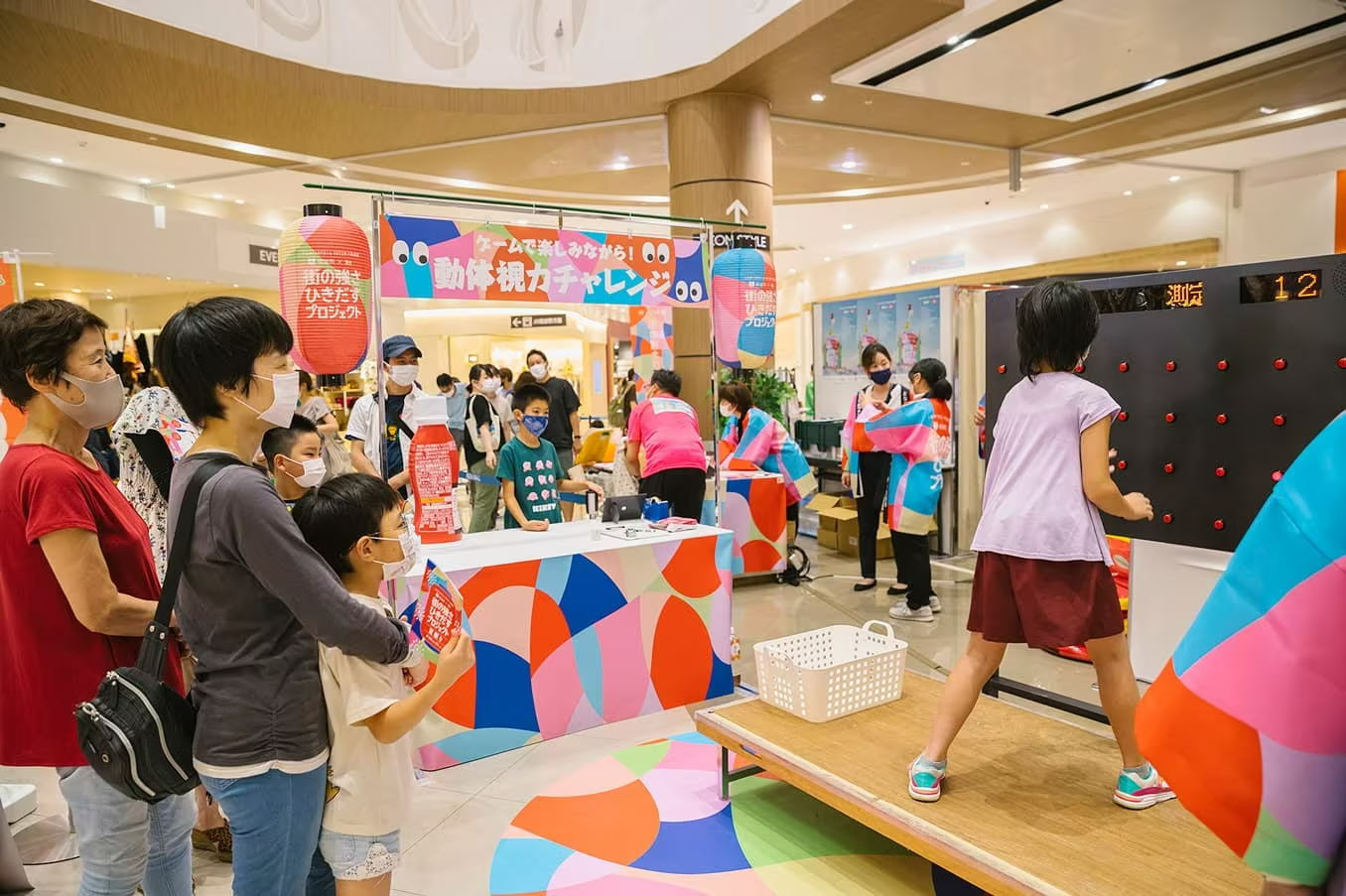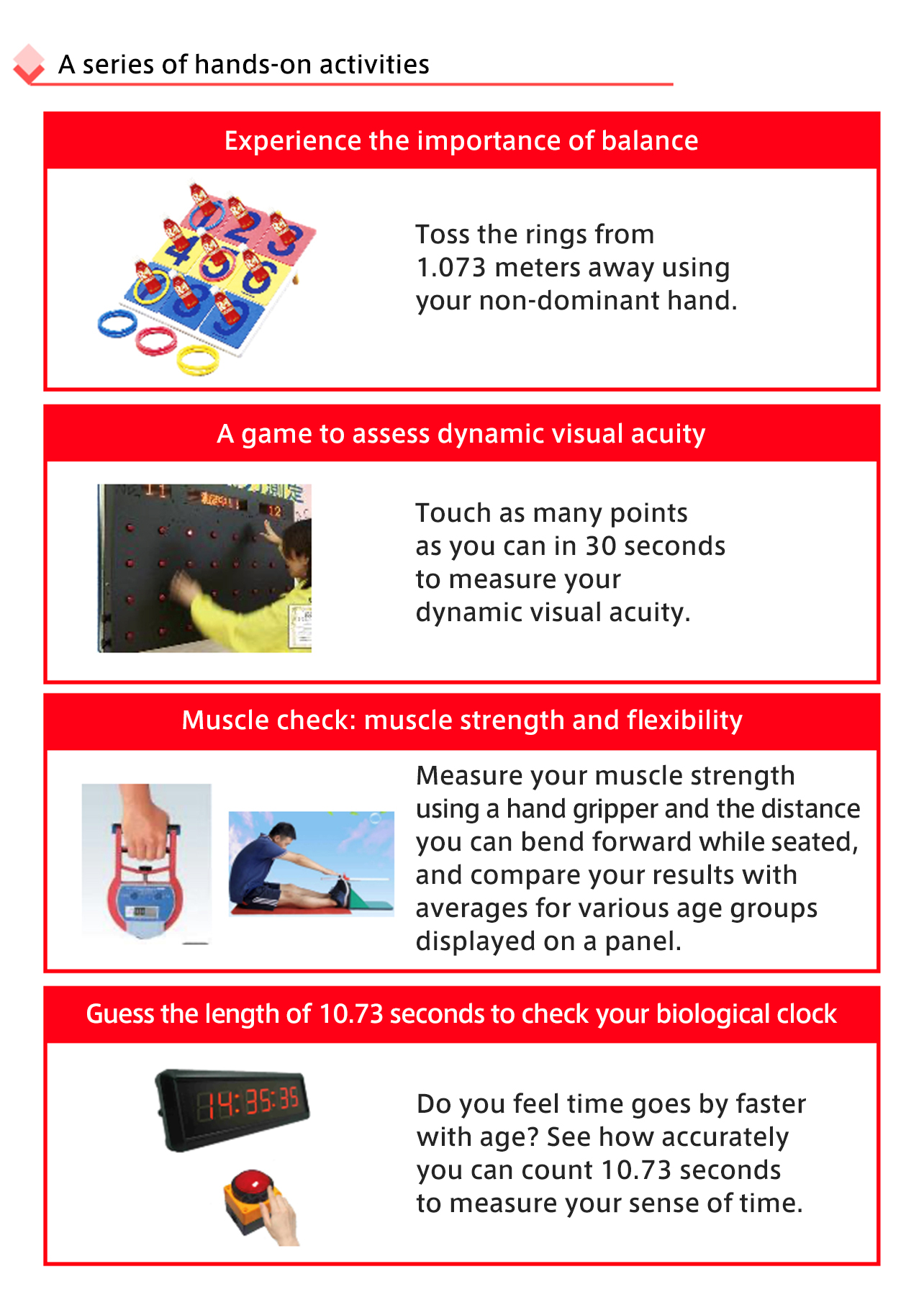 Over 1,000 people participated in all the activities during the two days of the festival, exceeding the number of participants in the previous year.
The event was well-received by people of all ages, from children to senior citizens. It was also covered by a television station and newspaper, which helped raise public awareness of the project.
A model for the country?
Looking ahead, we plan to start providing educational programs to children, one of the three main objectives of the project. To measure the effects of the project's activities, we will shift to conducting well-being assessments. We also intend to enhance each activity, with a view to making this project a Japan-wide model.
At present, the project is being promoted only in the Hokuriku region, but we are working hard to promote it nationwide. We hope the project will serve as a model for municipal governments, businesses, and local residents to jointly promote good health and revitalize their communities at a time when people are living far into old age.
Related Link
砺波市×R-1 街の強さひきだすプロジェクト(Japanese language only)
Inquiries
Keita Morikawa (Dentsu)
https://www.dentsu.co.jp/en/contactus/