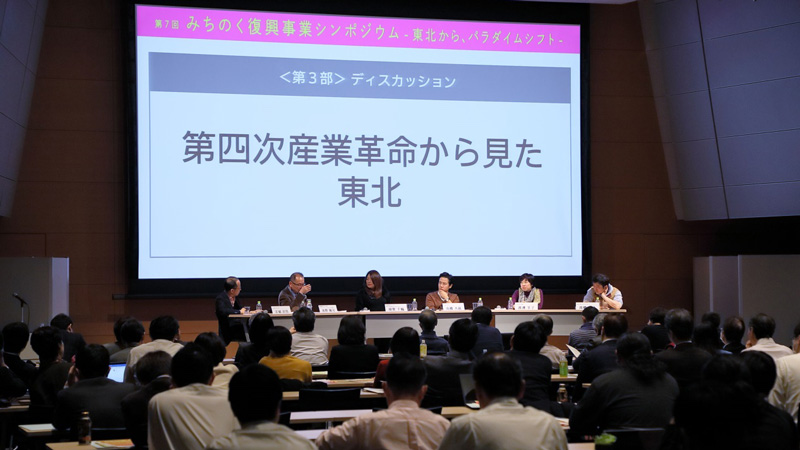 Linking Lessons Learned in Past Disasters to Future Activities
Dentsu conducts various support activities, including donating to victims and areas affected by the Great East Japan Earthquake and Tsunami.
Since June 2012, we have participated in the Michinoku Revival Partners program (partner: NPO ETIC*), in which companies cooperate to support leaders driving independent reconstruction in the region. We continue to provide training programs, symposiums, and other support for leaders who are exploring the future of society and working to solve societal problems.
In addition, since 2016, we have developed notification tools and events for communication use within and outside the Company, and support March 11 Memorial Meetings, so that the earthquake might not be forgotten.
*It creates communities form which base next-generation entrepreneurial leaders are fostered, and helps build a culture of innovation by solving societal issues.
Related Links (Japanese language)