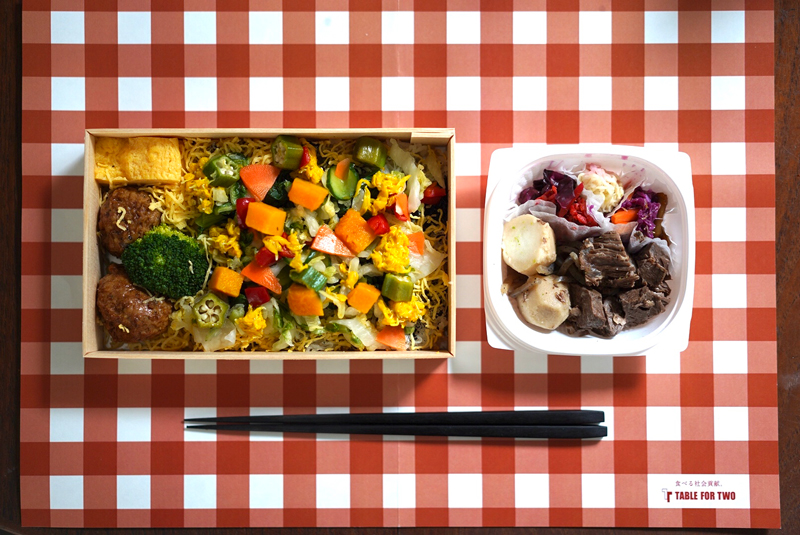 "Social contribution of Eating" from Japan
October is the month of World Food Day, when people can learn about, consider, and act on food issues.
To date, Dentsu has tried to raise employee awareness regarding the global food situation. Plans have been made to stock certain items at the employee cafeteria and café, for sale at prices that include donations. Also helpful have been business systems introduced to focus on remote work. They allow Dentsu to flexibly shift the way we conduct our initiatives.During the month-long World Food Day activities of October 2020, we created an online restaurant within the Dentsu group. Employees could enjoy box lunches incorporating donations while listening to stories of food producers and chefs.