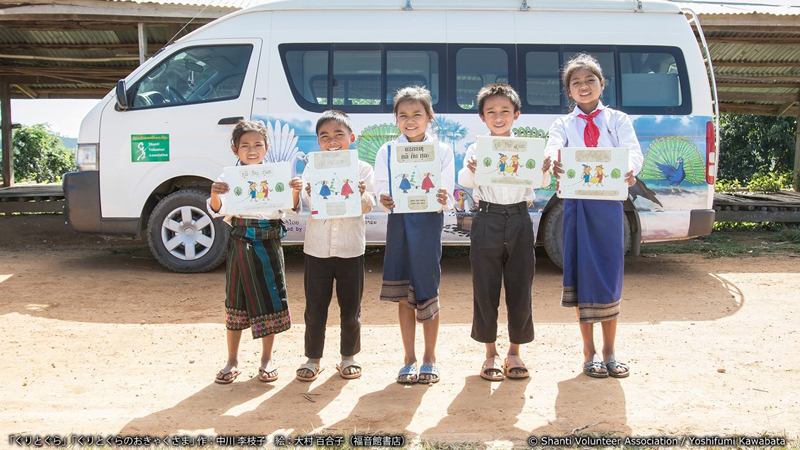 Dentsu endorses and takes part in Picture Book Drive-related volunteer activities organized by the Shanti Volunteer Association. Picture books published in Japan that are popular across countries, cultures, and ages have stickers attached (to cover the Japanese writing) that are printed in the language of the target audience. The books are then delivered to children in Asian countries who have never seen picture books, or who, being illiterate as a result of conflict and poverty, cannot read.
In 2018, Dentsu introduced activities in which employees are encouraged to take part.
Since 2020, We carry out at home.
The employees can engage in international cooperation activities by, for example, affixing translation stickers in books. As they become aware of the conditions in which many children live in Asian countries, they learn the significance of volunteer activities.