OPENMEALS, proponent of super futuristic food experiences, produces Cyber Wagashi formed by the season, created using weather data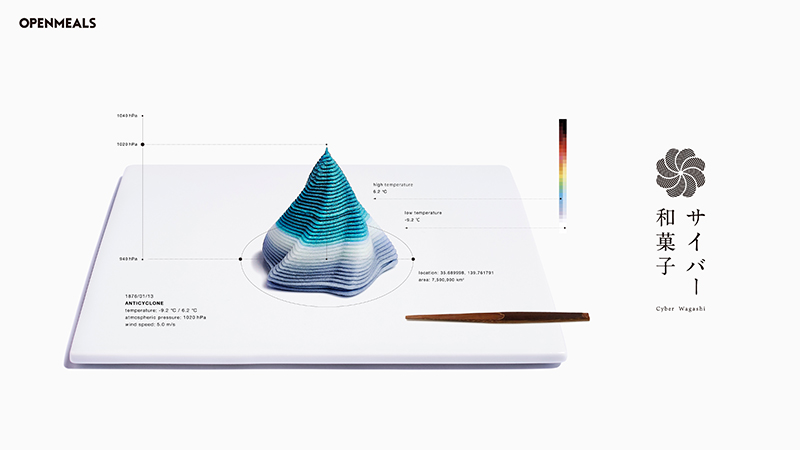 Cyber Wagashi were developed using a proprietary algorithm based on weather data and formed shapes through the use of a 3D printer. Consumers will be able to see, eat and enjoy the Tokyo sky on any given day through wagashi that change in shape and color depending on the current windspeed, atmospheric pressure, temperature and other weather data.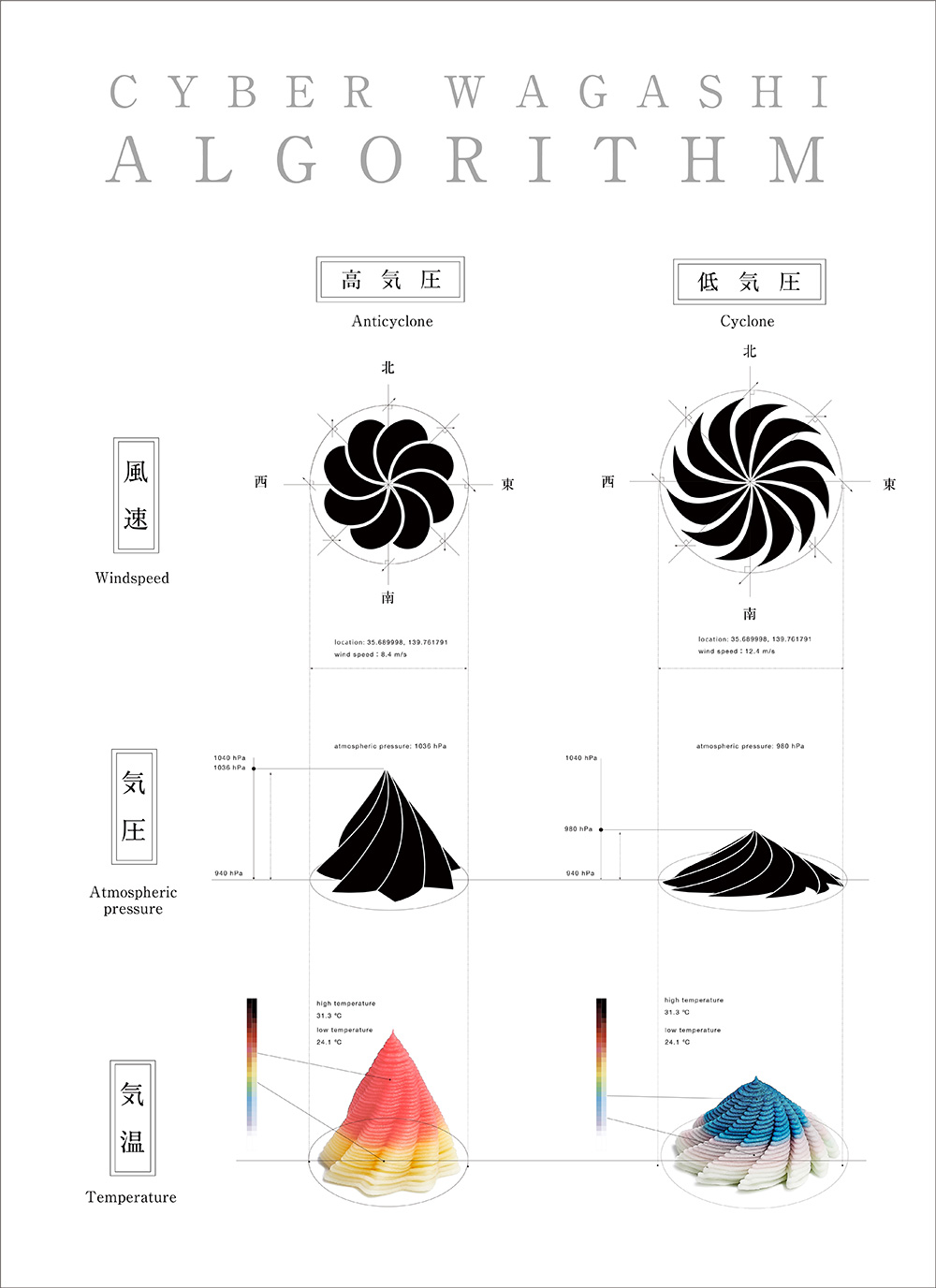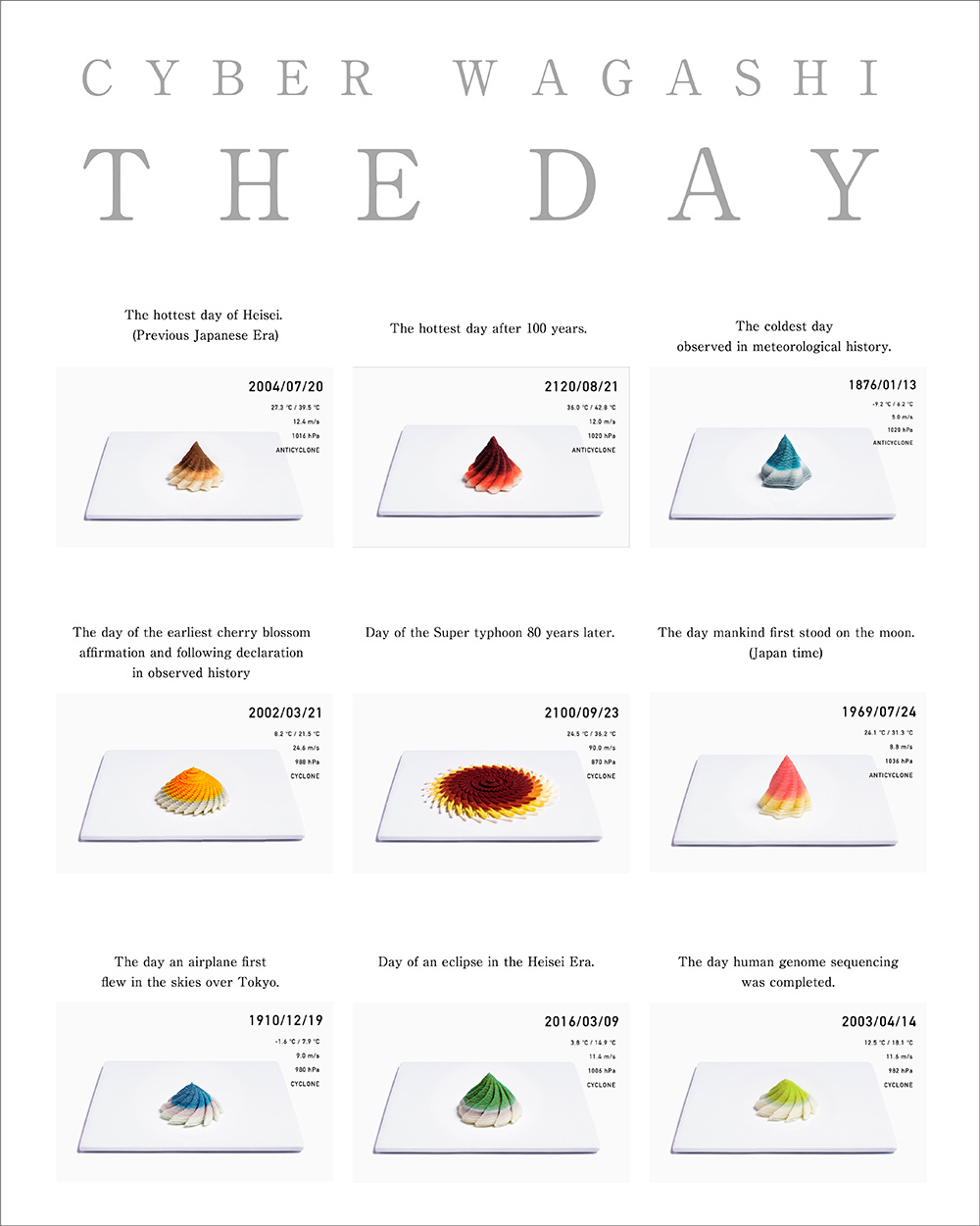 Dentsu Inc.'s internal cross-organizational food tech project OPENMEALS, is a creative group that aims to convey the future of food experiences and create new food industries through research of the intersection between food, technology and art and joint creations with companies and universities across industries and domains. OPENMEALS created a massive global sensation at SXSW in 2018 with the Sushi Teleportation food data transfer project, and again in 2019 with the Sushi Singularity super futuristic restaurant concept. OPENMEALS plans to test the molding technology of 3D printers acquired from this Cyber Wagashi project, which will be used in the future for application in the Sushi Singularity project, while continuing to establish new technologies with various partners and realize entire concepts.
Related Links
Related News Article
February 17, 2020
OPENMEALS, Proponent of Super Futuristic Food Experiences, Produces Cyber Wagashi Formed by the Season, Created Using Weather
March 7, 2019
The Dentsu Group to Participate at SXSW 2019
Inquiries
OPENMEALS:openmeals@dentsu.co.jp